In order to meet our annual operating expenses and to meet our goals for development, we rely on donations from the friends and families of the Bent Creek Community. The Bent Creek Community Park Association is part of Asheville GreenWorks, and non-profit organization in Asheville, NC.
MAKE YOUR TAX-DEDUCTIBLE DONATION TODAY!
Be sure to note that it is for Bent Creek Community Park.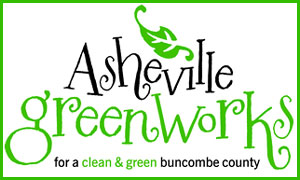 It's easy! Just follow these step-by-step instructions:
1.) Click on the link this link: http://www.ashevillegreenworks.org/donate.
2.) Click on 'donate'.
3.) Enter your donation amount.
4.) Click 'Update Total'.
5.) Enter credit card or PayPal information.
6.) Click on 'Add special instructions to seller'.
7.) Type in comment that donation is for Bent Creek Community Park.
8.) Review information and click 'donate' button.
If you would prefer to mail your contribution, please send your check to:
Bent Creek Community Park
322 Donnybrook Drive
Asheville, NC 28806
**Please do NOT send cash. Make checks payable to Asheville GreenWorks, and make a note in the memo that it is for Bent Creek Park.**